***DO NOT READ THIS REVIEW IF YOU HAVEN'T READ METAMORPHOSIS***
I hate reviewing 3-stars books. I really hate it. Specially when I feel bad about the rating because I really enjoyed this roller coaster but I can't give this one more than 3 stars.
This book starts with Mason & Scarlett trying to work out their 'relationship'. As you might remember at the end of Metamorphosis, Scarlet goes back to Mason and chooses him over Ash. Yes, the bitch did that. But even though I'll always support Ash, I loved Metamorphosis and the way it ended. I think Erin did a pretty good job. It was a 5 stars book for me. So, why only 3 stars now you ask? I loved the story, the writing style and most characters but Scarlet is just too much. She made me think Kiera (Thoughtless) is a lovely person and we all know she's not!
I want to mention (again) I love Erin writing style, I think she'll give us great books in the future. You can tell I feel bad for my rating, right?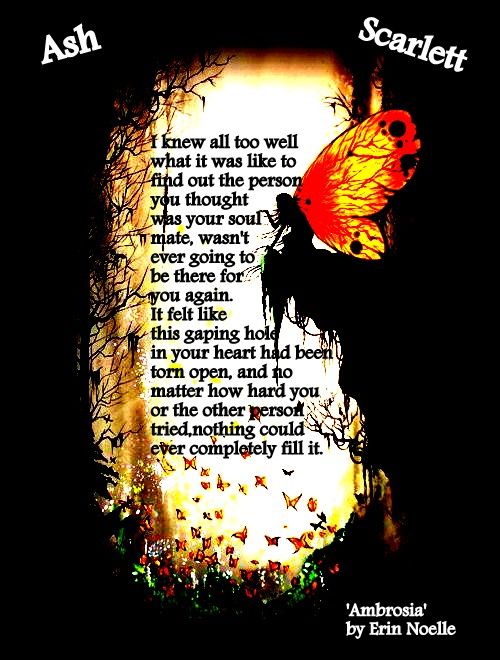 Things are kind of okay between Scarlett and Mason even though she still thinks Ash is her soul mate (I second that). But then Mason's group get a great opportunity to go on tour and shit gets real.
Scarlett is not really happy with the news, especially because Bentley, Mason's agent, is going on tour with them and let's say they have history. Yes, Scarlett, if you leave for 8 months that's what happens. What? Did you think he was going to be waiting for you while praying every day? Oh well, baby, guys are like that.
The thing is Ash wants to prove Scarlett that his feelings are real, he is in love with her and he wants her to know it.
"But understand this Scarlett: it will never be goodbye – not for you and me"
So there we go: love triangle again! Not really, we have another man joining the equation
"HAPPINESS DEPENDS ON OURSELVES"
So
what did I love about this book?
The below deserved more than 5 stars:
*All music references. Thanks Erin for doing that, it was a wonderful experience.
*Getting the opportunity to see soul mates together.
*Writing style.
*Ash, even though he was a softer version of my Ash.
*Sex scenes between Ash & Scarlett. Loved them all!
But I also have to mention
what I disliked
:
*I didn't like the way she goes back to Ash . It feels like she goes back to him just because she thinks Mason cheated on her. I wanted her to go back to Ash because they are soul mates, not because she thought something about Mason that anyway was not correct.
*Because of the above reason, I couldn't feel the same connection between Ash & Scarlett. The connection I felt in Metamorphosis. I really hope I can feel it again in book #3.
* Maxi . Seriously??? Was there anyone else on earth??? It had to be him??? I thought you guys had a friend code in America. We have it in Spain!
*Scarlett and the way she thinks she has to go from one guy to another. Scarlett, guapa, get your shit together and be alone for a while. You need to be happy for who you are and stop messing around with guys until you make up your mind!
And guess what? I thought I was not going to read the next book in the series but somehow I am not only happy I read this one but I also can't wait for the third book in this series. I know Erin can deliver what we need.
"That's your reminder that I love you. Always and Forever. You're my Psyche and I'm your Eros"