***PLS DO NOT READ THIS REVIEW IF YOU HAVEN'T READ THIS SERIES, WHAT A SHAME BY THE WAY!***
Tiffany did it again. I used to think Nora was based on her but now I am pretty sure she is more Soren-ish. Poor Andrew, he must be Kingsley!
This book starts just after The Angel. As you might remember Nora was running off (cruel bitch) to meet boring Wesley and Soren was left alone (no worries Sir, I will always be here for you).
This is two books in one, maybe three books in one and let me explain you why. We get to meet young Soren & Kingsley, we get to know more about adults Soren & Kingsley and we get to deflower boring Wes.
NORTH – PAST & PRESENT
Young Soren is scary, like these guys who don't speak with anyone at all. He's always playing his piano, always with his thoughts until Kingsley arrives to his school.
Kingsley is a womanizer, typical hot French guy with hot accent who always gets what he wants. But this time he wants Soren, he feels an special attraction that he can't deny and he wants to submit to him at any cost.
In this book we get to know Kingsley better. He has feelings and I think it was my favourite character in The Prince. Tiffany Reisz is able to make you love or hate a character, no matter the idea you had about them before.
While we're getting some information about their younger life together, we also see how Kingsley's love for Soren is still there and I doubt that is gonna disappear anytime soon.
"I've ben in love with a ghost for thirty years"
I felt like their love is the real one, like they are meant to be together during all the book. And I also felt Soren loves Kingsley. He married Kingsley's sister to spend more time with him, that is LOVE. I know I thought Nora and Soren were meant to be together but I was wrong. Soren and Kingsley have been together for thirty years, they have been best friends, like brothers, they have been lovers, Soren made all he could to make Kingsley the man he is now. I know Reisz has no idea what a HEA means but I seriously need them to end up together somehow!
SOUTH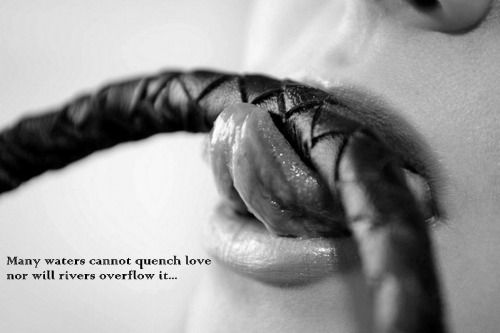 Ok, I admit it. I like Wesley! Happy? I really hope Soren is not reading this because he's going to spank my arse, not that I wouldn't enjoy that!.
Wesley might be the man for Nora. I am not pretty sure if she can be happy being vanilla (well, wall sex is not vanilla, right?) BUT she should try so she leaves Soren alone.
We get to meet Wesley's world. Rich world to be exact. That guy has a palace or something like that in Kentucky with horses, lots of them. And let's say his parent is not exactly a fan of Nora and her smart ass comments.
"I know who you are, Miss Sutherlin."
"A fan? How nice."
I don't really want to talk about K&S or N&W stories because you can read the books and I will never EVER make this any justice but I want to say a few things about our lovely sadist author.
I felt I was reading REAL relationships and I need all authors to take note on this. That scene where Wesley popped his cherry was SO DAMN REAL! Because in real life, when you lose your virginity is SHIT! But authors want you to think that losing your virginity is the best thing you can experience. HELL NO! If you're lucky, after a few times you will start having fun but NOT definitely the first time. And yes, people have morning breath, I thought it was just me after all those cheesy books!
Let me finish this with some thoughts about The Mistress… I don't know what's gonna happen with that crazy French girl, why is she alive??? I was NOT expecting that bitch to show up!!! I really really really hope K&S will end up together, I don't know how this is going to end but I need them together somehow. I would love to see a kinky Wes but I don't know if that's even possible.
And then, they say Grace will have an important role, I don't want to think that she new about Marie Laure all this time because I'd kill that bitch and will keep Zach all to myself!
READ THIS BOOK, that is all