***FIVE HUGE STARS***
Full review now up.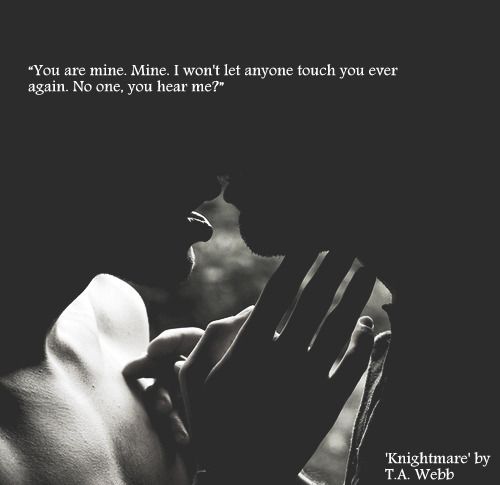 MADRE MIA! This book was just WOW! I need book 3 like NOW, how am I going to survive until June???
Dammit! I have a lot of things to say about this gem but in Spanish! I can't make justice in my Spanglish but well, let's try. Mr Webb did it again, yeah, he played with my sanity once again. He's a sadist and he's going to pay for this, karma is a bitch… just saying.
This book starts with my Marcus desperate to find his Benjamin. I just couldn't believe what happened, I mean, I really wanted to shout at Benjamin, to kill him. I know you are damaged and broken and all but be careful with my Marcus!
He imagined this was what hell would be like. Having something within your grasp, but never being allowed to touch it
But I also understand Benjamin, he's had a hard life and he doesn't know how to open up, he doesn't know how to love but he knows he loves Marcus back and love conquers all, right?
But you know the worst of it, don't you, Benjamin? It means you have to take care of him too. You have to dust off that pile of rubble in your chest and try to glue the pieces back together. Then you have to offer it to him and hope he sees it for the gift it is and trust him
Knightmare is like watching one of those thrillers that have you biting your nails (yeah, I don't have any at the moment). Do you know when you don't want to look at the screen because you know something bad is about to happen? Yes, that's what you are going to feel reading this book, you will devour it because the way the author tells the story will get you totally desperate and in need of more. Is it June already?
Mr Webb you better keep writing this kind of stories because they are unputdownable!
After all these thoughts you might think this was just about finding what happened with Ben and not about a hot couple but you're wrong because the author managed to fit one of the best hot scenes in M/M books that I've read. I just love Marcus, that guy is seriously hot and I love him even more when he's so demanding.
And once again, GRACIAS for that dedication, I am still speechless.
***
READ. THIS. SERIES.*** You'll love it!

Go read Monique's EXCELLENT review and find out about other books in this Pulp Friction series: http://www.goodreads.com/review/show/588315652
Once again, THANKS Monique for introducing me to this author ;)