REEL THESE 5 STARS IN BABY!
WOW! I loved Undeniable but I really wasn't expecting Unbeautifully to be that freaking good!
This is the story of Danny (Deuce's daughter) and Ripper. At the end of Undeniable we were all thinking Danny had something special with ZZ but boy, we were waaaaaay wrong.
I don't really want to spoil anything for you so I'll try to behave with the thousand quotes I highlighted while reading but let me tell you, baby,
THIS SHIT IS GOOD!
Danny was a great heroine. Ok, she is young so she is meant to make mistakes but we all do, right?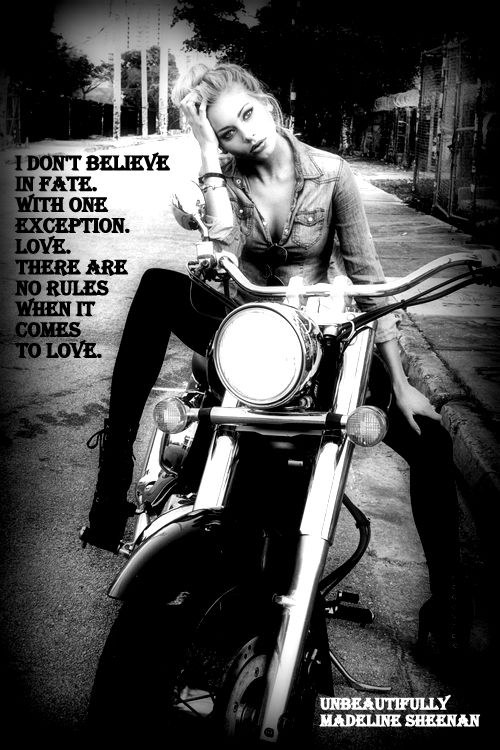 She is hot and she knows what to expect from life until one night, until she looks at Ripper and she sees something else, something no one else see.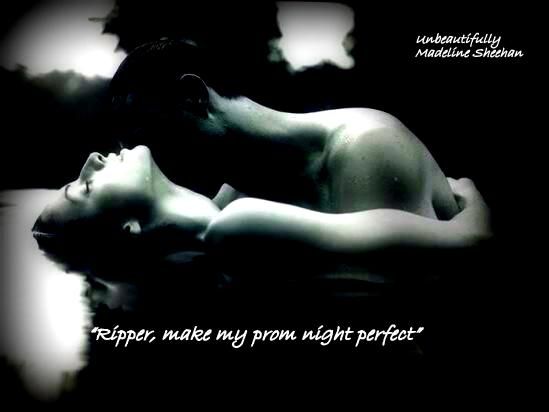 And well, Ripper doesn't appreciate his life, does he? I mean, we all remember Deuce, don't we? Yes, Ripper kinda kissed goodbye his great dick! But you know what? Danny is not a daddy's daughter, if she wants something, she's gonna fight for it, she's not scared.
So… you want to know what happens? You want to know if Deuce kills Ripper? You want to know what the hell is ZZ doing in this story? You want to know more details about Eva fucking Fox and Deuce? You want to fall in love with Cage & Tegen? Ok, bitch, if your answers are YES you better stop losing your time reading my review and go buy this GREAT book!
And you, Madeline, you crazy bitch, keep writing, never EVER stop because the chemistry between your characters is just so damn special and I need your books like I need breathing!
I know this is a crazy review but I just couldn't help it.
READ. THIS. BOOK.
You are sooooo gonna LOVE IT!
And guess what? All this craziness, all these characters have a HUGE message for you if you know how to read between lines.

Enjoy the ride!


I wouldn't trade mine either!