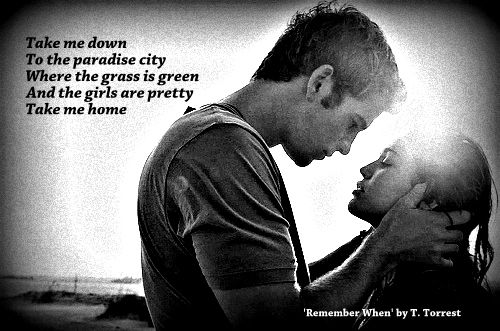 So, you wanna read something sweet that takes you back to the silly girl you were in high school??? READ THIS BOOK!

This is the story of Trip and Layla, two teens who attend the same high school in the 90's. Trip is the 'new kid' in school and he happens to be intelligent, funny and also gorgeous in a cute kinda way. And Lay, she's just a great heroine. A smart ass that will make you pee with all her inner thoughts and her crazy sentences.
Do you want to remember the first time you look into the eyes of that special guy in high school? READ THIS.

Do you want to feel butterflies again remember how he touched your arm when you were seated close? READ THIS

Do you want to feel the heartache of seeing him with the hottest girl in high school? Well, maybe you don't want this…

Do you want to remember the first time you spent time together with all your buddies on holidays??? READ THIS

Do you want to remember how nervous you where every day before getting into class with him? READ THIS

Do you want to remember how it felt to kiss him for the very first time? READ THIS!!!
This is not only a love story about Trip & Lay,
this is also a story about friendship
! That's what I loved the most about this book. Lisa was the best friend EVER!
And
this was also a story about a father raising his children
and giving them the best education. I loved Lay's dad, he reminded me of mine, even when he used to embarrass me as Lay's dad…
"Layla! Trip's here. Please put some clothes on before coming down"
And yeah, it was a very romantic in a swooning way LOVE STORY between two kids that think they're love will conquer all. Come on! You've also been a teen and we all thought the same!!!
And the end??? Yes, if you guys have read this book you know what I'm talking about. I loved that LETTER!!!
And this is what I put in my pre-review after I finished: Loved it!!! OMG! I feel like I want to call my high school boyfriend, who happens to be my best friend, and tell him to read this book! So many good memories! I don't think his wife is a fan of my idea so I'll just drop it hehe.