EXPECTATIONS:
They suck.
Let me start this review saying I loved Undeniable & Unbeautifully so I had HIGH EXPECTATIONS about this book. My fault, I know.
I also want to mention I still love Madeline's writing style, cursing had nothing to do with my 2.5 (rounded up) stars, I promise. I just
didn't feel it, babes
and it hurts because I wanted to love this book but I couldn't.
Cage and Teacup had potential and most of my buddies LOVED this one so I guess this is a case of 'it's me, not you' book.
The thing is there is a side story in their book and that story didn't grab me at all. I found myself skipping some parts and that's when I realized something was wrong.
So I'd like to keep this short and sweet. This book was just OKAY for me, it didn't impress me at all. It was well written but I barely got the 'Sheehan's butterflies' and I only truly enjoyed certain parts of the book.
This doesn't mean the writing was bad because it wasn't bad, this doesn't mean the book was bad because it wasn't bad. This only means it didn't work for me but I still hope her next books still do it for me.
I know, you all are thinking this: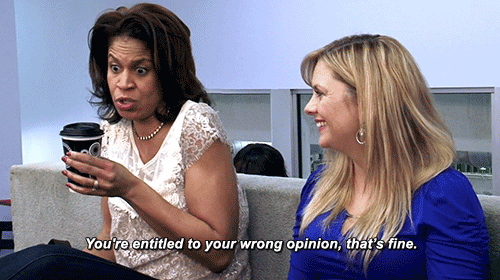 It's ok, ladies. I know you are huge fans of this author but please remember I was respectful, pay me back the same way ;).
PAZ Y AMOR HERMAN@S.

BUDDY READ WITH MY SWEET PAVLINA...