***FIVE GODDAMN STARS - With some 'milkshake secret recipe' on top!***

'Dreams can change histories and songs can alter destinies'
How do you review a book like HTKARS??? Seriously, if you guys have read this gem, can you let me know how to do it without embarrassing myself?
Let's try… I had seen this book on GR for a while and I always thought it was just another book about a Rock Star so I wasn't really interested, not my cuppa anymore. But then, some of the best buddies ever told me to read it. They promised this was something else, different, way better than any other Rock Star book so I decided to give it a try. I was reluctant at the beginning, I thought it was just one more love story and that's it but there was something else. For starters, the writing style is so damn special, like reading poetry. Just plain amazing! So I kept reading and I soon started to fall in love with the characters.
I promised myself I am not going to spoil anything in this story, just gonna tell you guys what's this one about but that's it. I am just gonna beg you all to read it and experience this by yourselves.
This book tells us the story of Eliza, a young woman who is kinda lost and doesn't know what to do with her life. She's passionate about music and after a very lucky encounter she gets a good job that will change her life forever. And that's why she crosses paths with Paul. That's it, I am not gonna talk about the story anymore. I know that might not be very attractive but I hope I can convince you with my pics and with some random thoughts that this book awakened in me.
Have you ever wished you were somebody's Sharona??? Not literally, but have you ever wished you were THAT special person for someone? Well, I have.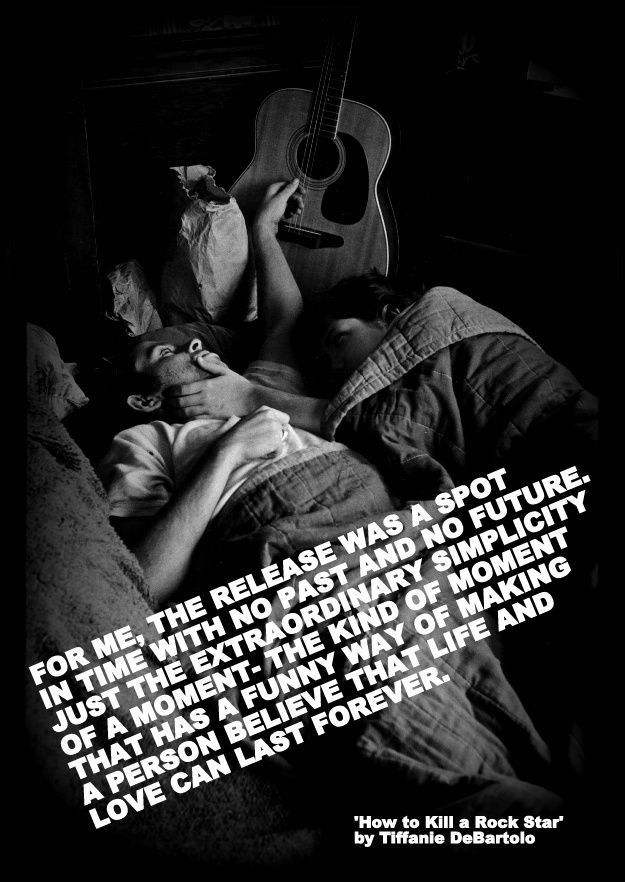 People tend to think that because you are in a relationship everything is unicorn and roses. People tend to think like is black and white but guess what? Life is also GREY. One day you might think your life is perfect the way it is but then one day you might want to change things. And there's no one to blame, you just know you or your half need a change, right?
And then sometimes when you are down and you think life is not smiling back at you, there is a person who you think is just one more person but they might become something else.
Back to the book. Do you know what I loved about this story? There is no good ones and bad ones. They were all HUMAN. And yes, we human make mistakes, it's not the end of the world. I am TIRED of super perfect heroes and super bad antiheroes. NO! Life is not like that. Some authors need to learn from Tiffanie DeBartolo as just a few authors made me believe in characters the way she made me believe in these ones.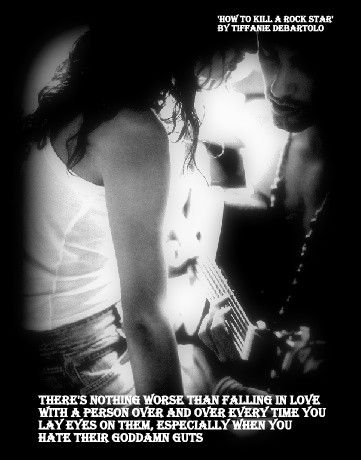 And then, there are moments in life when you just can't help but accept your feelings, even if you know you are gonna get hurt because it doesn't matter, you just need to feel, to love, to give… no matter what.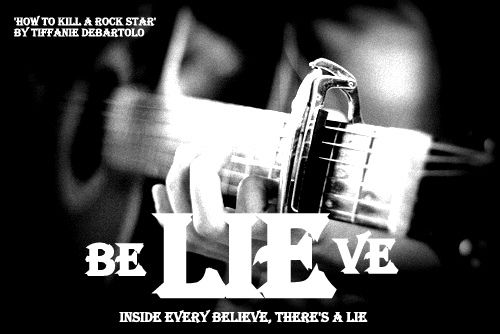 And yes, we all LIE sometimes. What? Have you never ever lied to the person you love? I did. And it sucks and you hate yourself for doing that (I am not talking about cheating just in case you guys are freaking out) but you just did it and even though is not okay you have to deal with what you've done, whether is right or wrong.
I know, my review does not make any sense at all, right? I seriously can't say anything else because I want you guys to read this without knowing anything about the story. It was so goddamn special that I will re-read this one soon because I already miss them.
P.S. Loring, I & LOVE & YOU. That is all. I wish I could spend the rest of my life touching the 'Y' of your YALE pants.

-------------------------------------------------------------------

June 24, 2013

This book RUINED me, FOR*FREAKING*EVER!

Over.

-------------------------------------------------------------------